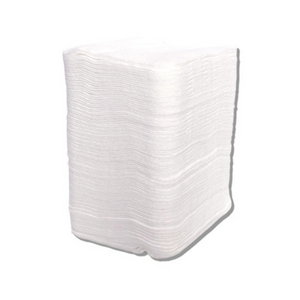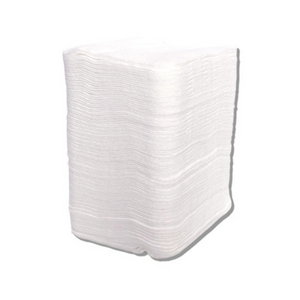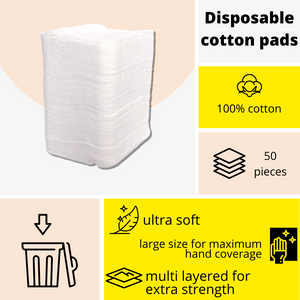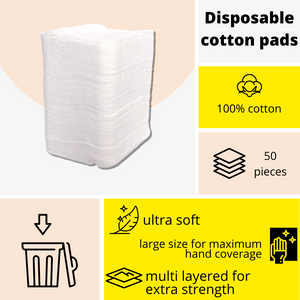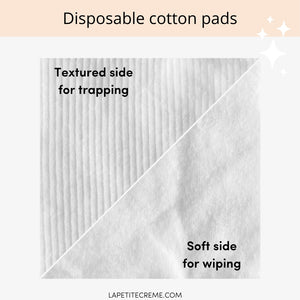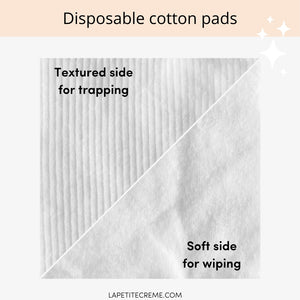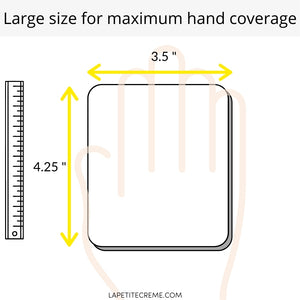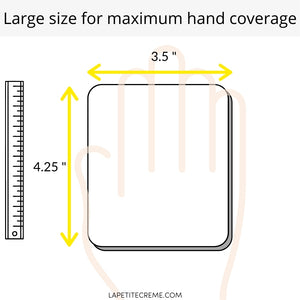 On Sale
50 Ultra Soft Extra-Large Cotton Pads
Free shipping in the USA over $50
100% satisfaction guaranteed
These Extra Large Rectangle Cotton Pads are the most convenient way to apply La Petite Creme French diapering lotion at every diaper change. 
Each bag contains 50 pads measures 3.5" by 4" which is large enough to cover your hand while wiping (critical for #2!)
Pads are made from 100% pure natural cotton and covered with a durable, yet ultra soft fleece surface.
Soft and resistant, they are perfect for the job!
Manufacturer: Swisspers
Made in Italy
Scroll through the product pictures for more info...