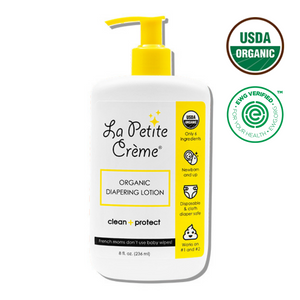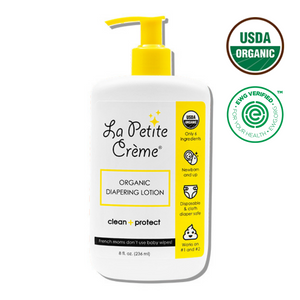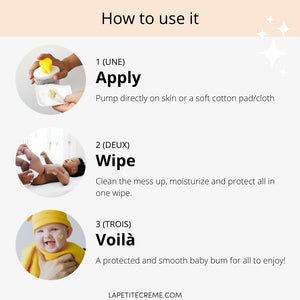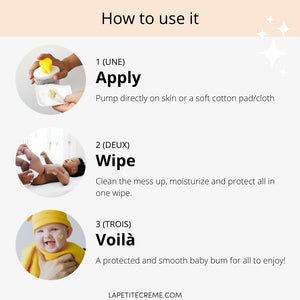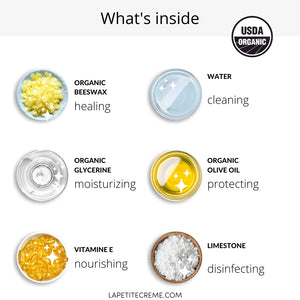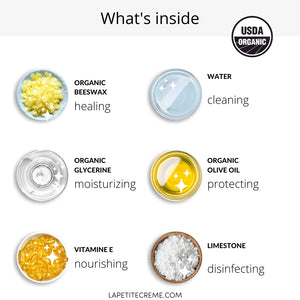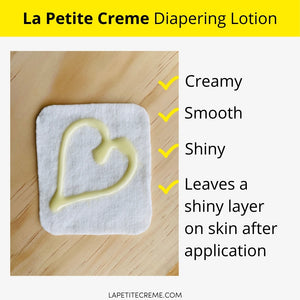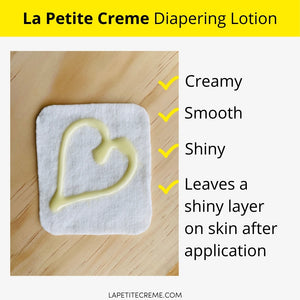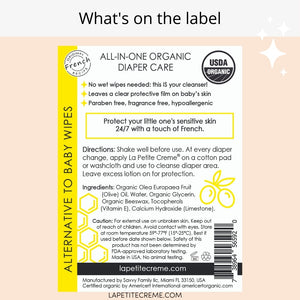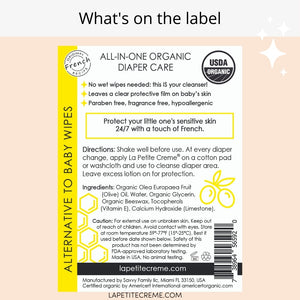 On Sale
ORGANIC French Diapering Lotion - Everyday Pump Bottle - 8 oz
Free shipping in the USA over $50
100% satisfaction guaranteed
Forget wet wipes, diaper ointment and diaper cream and get it all in one single bottle of lotion! Simply apply on a pad or toilet paper avec use as a wipe. Voila! 
This 8 oz bottle usually lasts between 2 weeks for a newborn and 1 month for an older baby.
This bottle of La Petite Creme diapering lotion™ is equipped with a convenient ONE HAND dispensing pump. 
French diapering™ has never been so easy!
With 6 natural ingredients and no harmful chemicals, La Petite Creme is a certified Organic cleanser and a diaper soother all-in-one.
USDA Certified Organic
EWG Verified
Cruelty-free (Leaping Bunny Certified)
BONUS: With its vibrant gender neutral yellow color, La Petite Creme fits in every nursery décor!
Scroll through the product pictures for more info on this staple of French diaper care...
La Petite Creme diapering lotion is fragrance-free, parabens-free, sulfate-free, NON-GMO and hypoallergenic 
GTIN UPC: 860007059001